Tell us a bit about yourself?
Japan born and with an Australian and Taiwanese heritage, I was born mixed and continued mixing it up in life haha. I'm both a musician and a visual artist, but have a passion for a lot of things - mental health awareness, eating, motorcycles, scuba diving, teaching, travelling...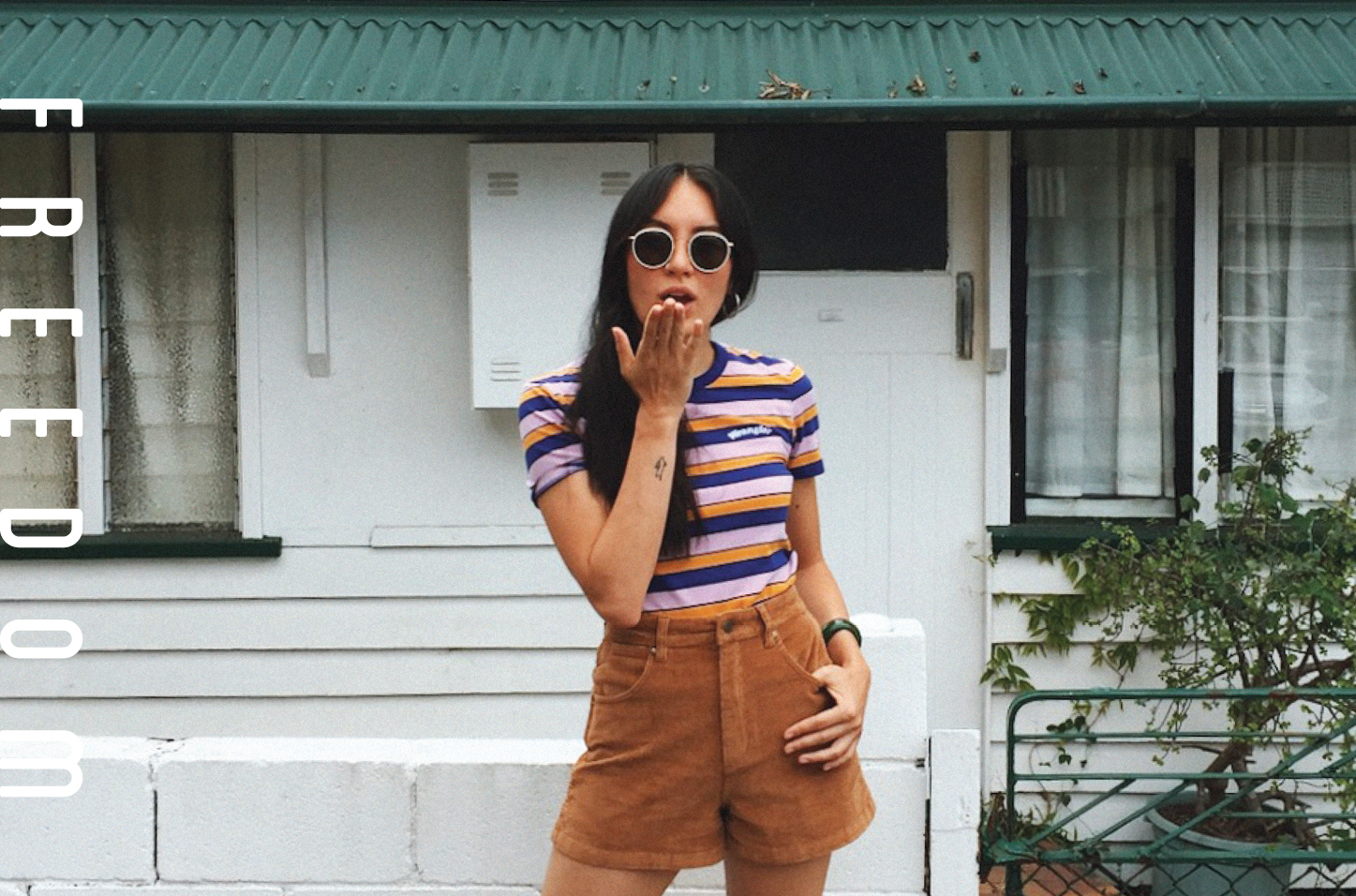 ---
Describe yourself in 5 words…
Impulsive, passionate, compassionate, industrious, determined
You're a woman of many talents- tell us what you've been up to lately.
Well I'm currently on the plane writing this as I kick off a national tour with my new music project Jaguar Jonze. But otherwise I've been doing a lot of recording, writing and drawing with my people art project Spectator Jonze.
How do you juggle it all?
Honestly......... I do not know. Rumours are I'm crazy. I think, after running on high power for a long time I've realised the necessity of giving yourself proper rest, to not feel guilty for doing so and really pencilling that into your schedule.
What can we expect from your live shows?
Performing is a bit of an outlet for me so I always really try to throw in all of my emotions and energy. Honestly though, you can expect some dorky dancing and people always liken me to having moves like Peter Garrett. I'm really lucky to have a beautiful, talented band behind me with Joe, Aidan and Jacob so there's definitely a bit of sonic platonic love making on stage too.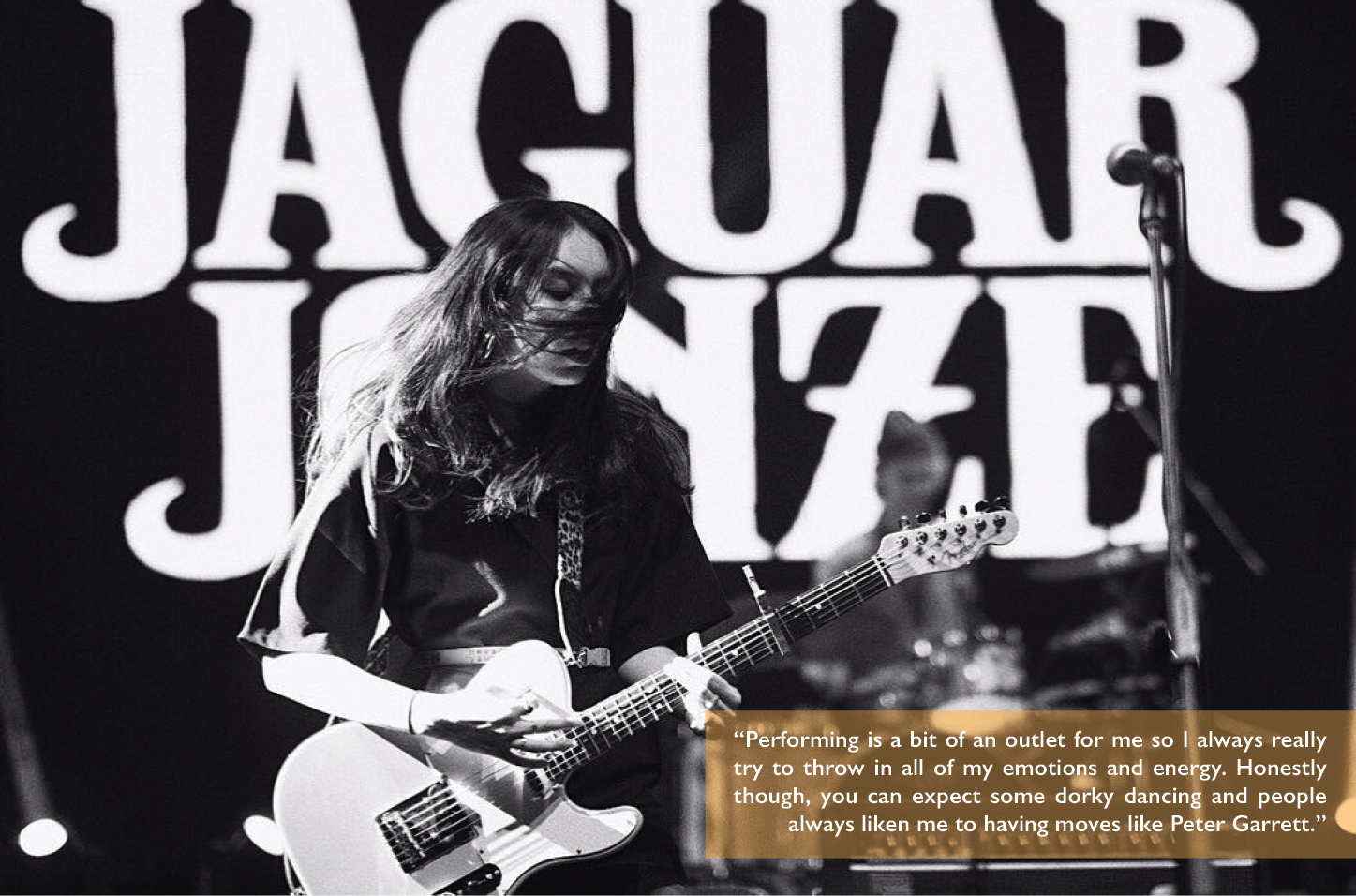 What's does your song writing process look like?
There's no set process for me at all, the only thing that never changes is that I'm super old school with a notebook and pen every time. Sometimes I start with just lyrics, sometimes I start with the melody, sometimes I start with the chord, sometimes it's all of the above at once, sometimes it happens while I'm sleeping, sometimes when I'm driving, and sometimes when I'm putting my head together with other talented people. I love that it's an open slather of different creative processes every time.
Dream gig venue/festival to play at?
Would love to head over to the States and play SxSW or even bigger Coachella haha but look, ya gotta dream big right?!
How do you stay inspired?
I surround myself with encouraging, motivated and creative people and am always up for collaborating to push my boundaries in different ways to keep it fresh.
If you could be a part of any other band past or present who would it be?
I would've loved to have played in Jeff Buckley's band to inhale his magic and aura.
What's your fave fit of Wrangler jeans/fave Wrangler item you own?
Definitely my corduroy toffee bells! They're so comfortable, totally 'me' in colour and style and I just want to keep patting myself because of the texture haha.
What does "Freedom" mean to you and when do you feel most free?
I feel most free when I get to be expressing and making. I always have to be creating, so even if it's just putting together a birthday card or writing a song I feel free when I put a bit of me back out into the world.
How does your work/lifestyle create freedom for you?
I get to create with my music and my art. I get to encourage and support other people who are creating too. It's taken a really long time to get to a point where I can just be doing that and I look forward to further cementing a liberating, sustainable career in creating and expressing.
Why do you think it's important for people to be able to express themselves?
I think it's absolutely everything! Expressing ourselves is humanity, connection, release, understanding, truth, communication and preservation.
Anything else?
Check out Jaguar Jonze on Spotify, Apple Music and all other streaming services.
www.jaguarjonze.com
@jaguarjonze
Wrangler Blog
At Wrangler our motto has been the same since the beginning. It's all about the jeans. Designed locally in Australia for free-spirited individuals, who live by an underlying sense of adventure and freedom.
Contributors

We at Wrangler Australia are a small and dedicated team who absolutely love denim. Contributors include our designers, marketing team and our collaborating friends.
Read posts >
Post of the Month
The Wrangler X fallen BROKEN street exchange party took place last Saturday from 11:11 as a pre Splendour shindig at one of the last great country pubs - the Billinudgel Hotel.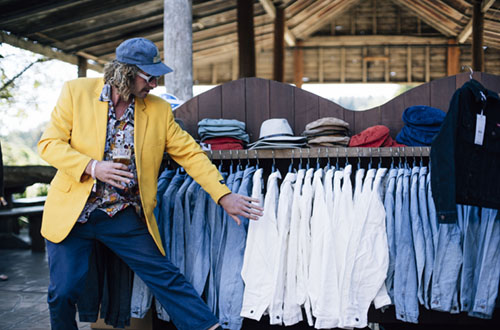 Read Post >
Instagram @WranglerAustrailia