Into the wild she stays,
Always drifting and floating away.
None can tame her,
None can claim her.
She's always but a few steps away.
It was a perfect spring day when this crew ventured to a secret location to shoot some pieces from our latest womens collection on the beautiful Christina Macpherson, a fulltime freelance writer and model
Photographer: Rachel Dobbs H&MU: Desiree Osterman
She wears the Hourglass Lolita Bleach
Christina wears the Script Tank and the Lo Ryder Short in Patti Worn
Featuring the Lo Ryder Short in Downtown Nights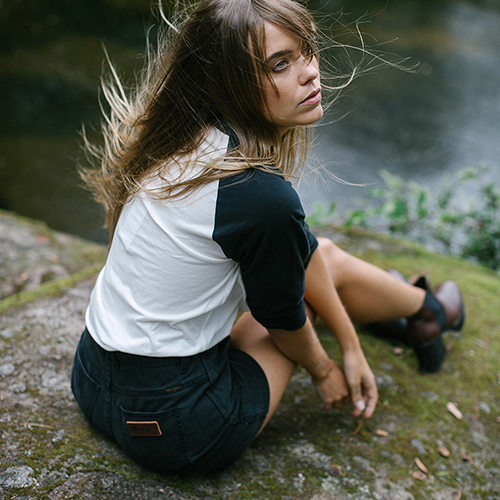 She wears the Hi Bells Short in Downtown Nights and Script Baseball Tee
She wears the Hourglass Lolita Bleach and the Uptown Stripe Top
Wrangler Blog
At Wrangler our motto has been the same since the beginning. It's all about the jeans. Designed locally in Australia for free-spirited individuals, who live by an underlying sense of adventure and freedom.
Contributors

We at Wrangler Australia are a small and dedicated team who absolutely love denim. Contributors include our designers, marketing team and our collaborating friends.
Read posts >
Post of the Month
The Wrangler X fallen BROKEN street exchange party took place last Saturday from 11:11 as a pre Splendour shindig at one of the last great country pubs - the Billinudgel Hotel.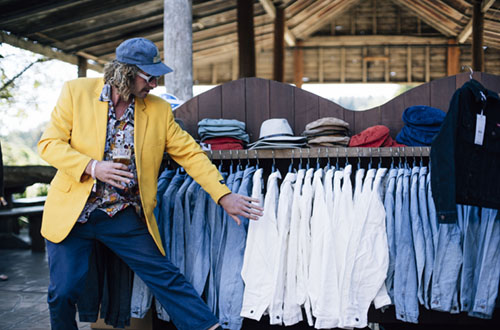 Read Post >
Instagram @WranglerAustrailia