Colab with A Conscious Collection
Brooke is a model, nutrition student, self-confessed health enthusiast and founder of A Conscious Collection.
---
If you are looking for some inspiring recipes, including our favourite - caramel and banana tart (without the guilt) - be sure to check it out.
She was pretty excited about our new 70s inspired Physical range, and tested it out in some retro roller skates alomg with tri colour sweat bands.
Wrangler Blog
At Wrangler our motto has been the same since the beginning. It's all about the jeans. Designed locally in Australia for free-spirited individuals, who live by an underlying sense of adventure and freedom.
Contributors

We at Wrangler Australia are a small and dedicated team who absolutely love denim. Contributors include our designers, marketing team and our collaborating friends.
Read posts >
Post of the Month
The Wrangler X fallen BROKEN street exchange party took place last Saturday from 11:11 as a pre Splendour shindig at one of the last great country pubs - the Billinudgel Hotel.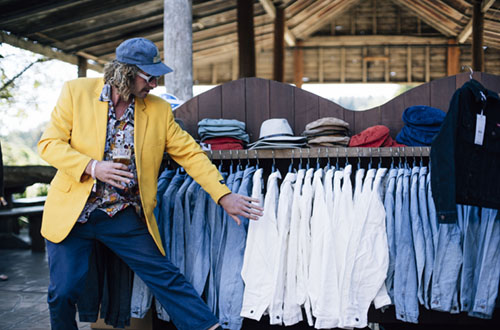 Read Post >
Instagram @WranglerAustrailia