Thursday
February 25
2016
Winter 2016 Campaign. Part 1.
Shot on location in the Southern Alps of New Zealand, our Winter 16 collection explores the road to nowhere where dreams and reality blur.
NZ based photographer Garth Badger follows Renne Wilkins Foster and Charlie Twaddle as they explore lost highways, and forgotten forests.
Inspired by the free spirited rebels who travelled in style, when rips were real, and jackets were built for tough service, we pay homage to the 70s with our
vintage denim washes.
"There is nowhere To go, but everywhere" Jack Kerouac
Check out the video below or
View the gallery: Traces to Nowhere
We partnered with Sugar Mountain Festival for a unique activation on the ground for festival-goers where they could exchange their pre-loved, wearable denim for a brand new pair of Wrangler jeans all for a good cause!
Check out the Sugar Mountain Festival video below or
Our Festival range this summer features a hint of 70s including authentic vintage-inspired denim and heritage inspired graphic tee's & tanks. Shot by Renee Carey.
View the Festival Campaign Gallery here.
Wrangler Blog
At Wrangler our motto has been the same since the beginning. It's all about the jeans. Designed locally in Australia for free-spirited individuals, who live by an underlying sense of adventure and freedom.
Contributors

We at Wrangler Australia are a small and dedicated team who absolutely love denim. Contributors include our designers, marketing team and our collaborating friends.
Read posts >
Post of the Month
The Wrangler X fallen BROKEN street exchange party took place last Saturday from 11:11 as a pre Splendour shindig at one of the last great country pubs - the Billinudgel Hotel.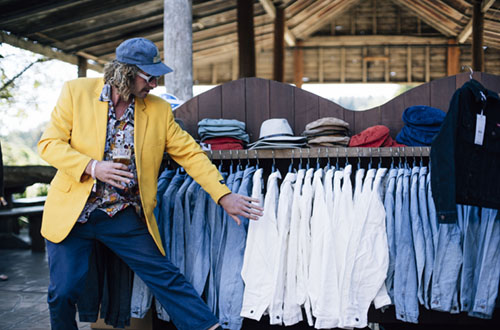 Read Post >
Instagram @WranglerAustrailia