A luxe spin on classic denim, Stellar is our premium European fabric.
Woven with the finest high-stretch fibres for resilient wear and comfort.
Using cutting-edge stretch-fibre technology for a flattering and sleek silhouette for ladies, your Stellar denim will be comfortable enough to wear all day and long into the night.
Winter 2016, Part 2: Stray Shadows.
Our Winter 2016 shoot took us to long forgotten towns amongst the misty shores of New Zealand's South Island, stopping in at roadhouses where we'd find more than just directions. Our new season denim includes washes that are rich and dark, inspired by the rebels of the 70s, when denim was law. Shot by Garth Badger.
Read More >
Wrangler Blog
At Wrangler our motto has been the same since the beginning. It's all about the jeans. Designed locally in Australia for free-spirited individuals, who live by an underlying sense of adventure and freedom.
Contributors

We at Wrangler Australia are a small and dedicated team who absolutely love denim. Contributors include our designers, marketing team and our collaborating friends.
Read posts >
Post of the Month
The Wrangler X fallen BROKEN street exchange party took place last Saturday from 11:11 as a pre Splendour shindig at one of the last great country pubs - the Billinudgel Hotel.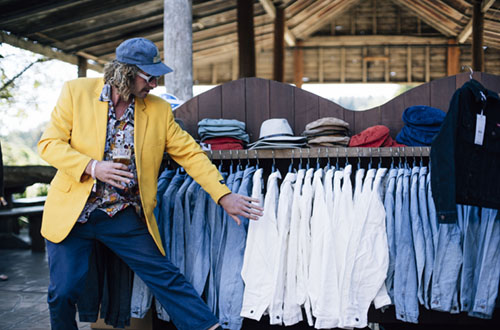 Read Post >
Instagram @WranglerAustrailia