Wrangler Swim.
Available 10am Wednesday September 6th at wrangler.com.au
Read More >
Sweet words by Australian singer/songwriter ILUKA
Blue jeans and winding dusty roads. Space to breathe again, out of the city smog, under skies that never end. Memories flash. Childhood moments. Long, lazy days wandering pine forests on the horses with Mum, playing music with Dad out on the verandah as the sky turned into a candy coloured swirl of pink and orange and red over the valley as the sun went down. The sweltering heat of long Summer days, when we kicked the dust up off the road and prayed for rain. The night drives when we stood up on the back seats of the old red land rover and shouted at the stars. The biting cold Winters, when we sat around the fire and told stories of the land and all the strange characters who had lived around here, convinced their spirits still haunted these hills…
I guess as they say, distance makes the heart grow fonder and returning to this place is like returning to that dream you had as a child where you wake in this hazy cloud of nostalgia and you can't quite remember what you dreamed about. You just know you want to go back there again and again…
Watch the Blue Jean Baby video
Pictured: ILUKA (@ilukamusic)
Photographer: Abbie Jean (@princess.yumyum)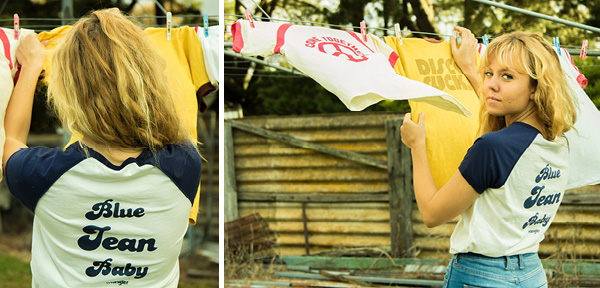 Read More >
Wrangler Blog
At Wrangler our motto has been the same since the beginning. It's all about the jeans. Designed locally in Australia for free-spirited individuals, who live by an underlying sense of adventure and freedom.
Contributors

We at Wrangler Australia are a small and dedicated team who absolutely love denim. Contributors include our designers, marketing team and our collaborating friends.
Read posts >
Post of the Month
The Wrangler X fallen BROKEN street exchange party took place last Saturday from 11:11 as a pre Splendour shindig at one of the last great country pubs - the Billinudgel Hotel.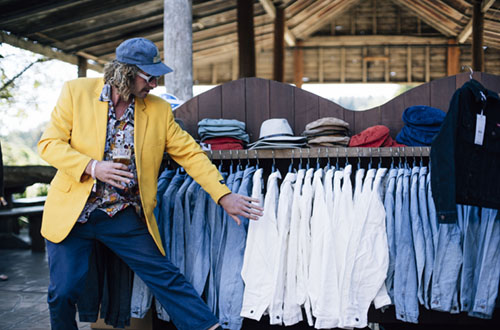 Read Post >
Instagram @WranglerAustrailia