Wednesday
February 20
2019
For Autumn 19 our designers were inspired by late 70s/early 80s rock including ACDC, the Hoodoo Gurus, Cheetah and the Runaways. With a nostalgic nod to Alberts Music, and the magic that was created within those walls, this collection is a throwback to time spent in recording studios and local dive bars.
Shop Men's AW19 here
Shop Women's AW19 here
Wrangler Blog
At Wrangler our motto has been the same since the beginning. It's all about the jeans. Designed locally in Australia for free-spirited individuals, who live by an underlying sense of adventure and freedom.
Contributors

We at Wrangler Australia are a small and dedicated team who absolutely love denim. Contributors include our designers, marketing team and our collaborating friends.
Read posts >
Post of the Month
The Wrangler X fallen BROKEN street exchange party took place last Saturday from 11:11 as a pre Splendour shindig at one of the last great country pubs - the Billinudgel Hotel.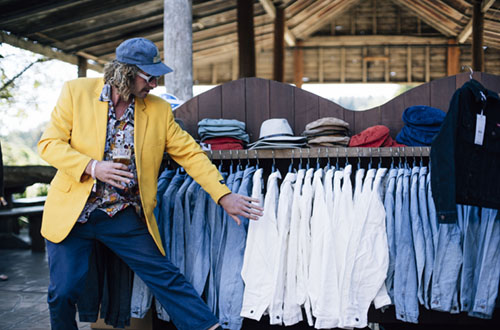 Read Post >
Instagram @WranglerAustrailia