While decades pass and memories of the summer of love slowly dissolve in time, the core values of self-expression, love, music and freedom remain engrained in our modern festival spirit, as does the fashion that sprung from them throughout those transformative years.
We were once again overwhelmed by the generosity & support that festival goer's showed us at the Big Pineapple Festival in support of HoMie - a social enterprise that uses 100% of its profits to provide brand-new clothing, retail training and job opportunities to young people affected by homelessness or hardship.
Wrangler Blog
At Wrangler our motto has been the same since the beginning. It's all about the jeans. Designed locally in Australia for free-spirited individuals, who live by an underlying sense of adventure and freedom.
Contributors

We at Wrangler Australia are a small and dedicated team who absolutely love denim. Contributors include our designers, marketing team and our collaborating friends.
Read posts >
Post of the Month
The Wrangler X fallen BROKEN street exchange party took place last Saturday from 11:11 as a pre Splendour shindig at one of the last great country pubs - the Billinudgel Hotel.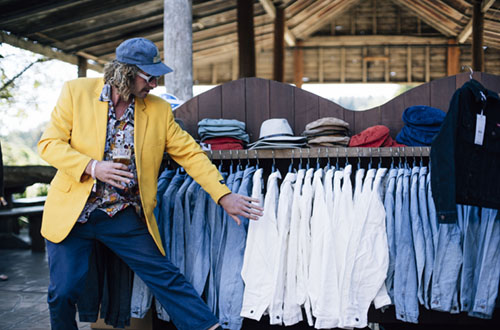 Read Post >
Instagram @WranglerAustrailia