Take us back to our pre- Splendour party where the drinks and vibes were flowing at Secret Garden Byron Bay for our 'Three Ways' party.
Big thanks to everyone who partied with us - we had the best time and hope you did too!
If there's one thing we all love here at Wrangler Australia, it's live music, especially when its mixed with stomping around in a field with your best mates and a bunch of strangers whilst covered in dust, eating from food trucks and most of your day spent juggling your favourite acts, toilet lines and figuring out whose turn it is to shout drinks.
Our mission is to ensure this culture lives on well into the future so we figured we'd give you a heads up on some of our faves. If you're wondering which festivals to hit up this year- get your calendars out!
Wrangler Blog
At Wrangler our motto has been the same since the beginning. It's all about the jeans. Designed locally in Australia for free-spirited individuals, who live by an underlying sense of adventure and freedom.
Contributors

We at Wrangler Australia are a small and dedicated team who absolutely love denim. Contributors include our designers, marketing team and our collaborating friends.
Read posts >
Post of the Month
The Wrangler X fallen BROKEN street exchange party took place last Saturday from 11:11 as a pre Splendour shindig at one of the last great country pubs - the Billinudgel Hotel.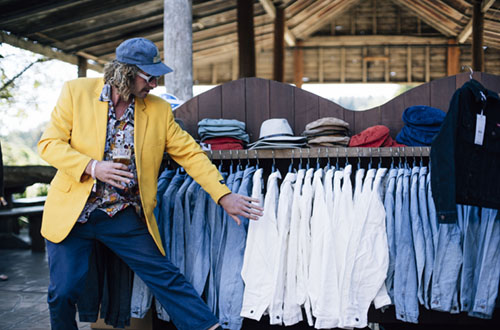 Read Post >
Instagram @WranglerAustrailia