The next stop for our adventurous souls was Frank's Wild Years, a record store come vintage inspired bar located in the small coastal town of Thirroul, south of Sydney where it hosts live entertainment weekly, featuring various aussie bands from around Australia and has a Collection of over 10000 second-hand records, cassettes, CDs and books.
---
They spent hours flicking through records, savouring the artwork on the covers and appreciating the freedom of expression from the artists in Frank's collection then kicked back with some beers and delicious food to enjoy the live music by Los Pintar, Greenwave Beth and That Soul Cat.
Honor wears the City Limits Tee in Green & the Hi Pins Jean in Long Night Blue.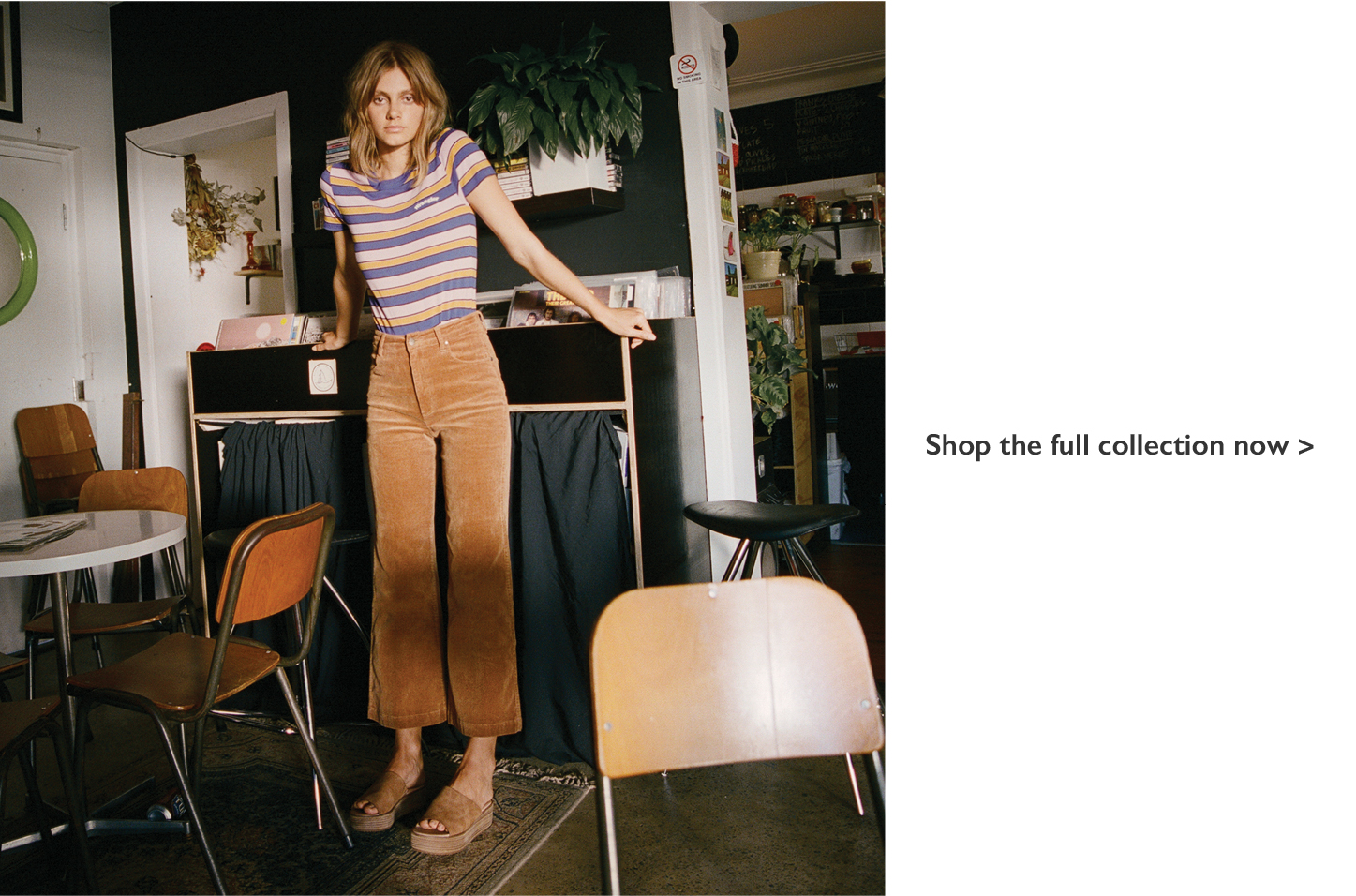 Shop the collection here.
Wrangler Blog
At Wrangler our motto has been the same since the beginning. It's all about the jeans. Designed locally in Australia for free-spirited individuals, who live by an underlying sense of adventure and freedom.
Contributors

We at Wrangler Australia are a small and dedicated team who absolutely love denim. Contributors include our designers, marketing team and our collaborating friends.
Read posts >
Post of the Month
The Wrangler X fallen BROKEN street exchange party took place last Saturday from 11:11 as a pre Splendour shindig at one of the last great country pubs - the Billinudgel Hotel.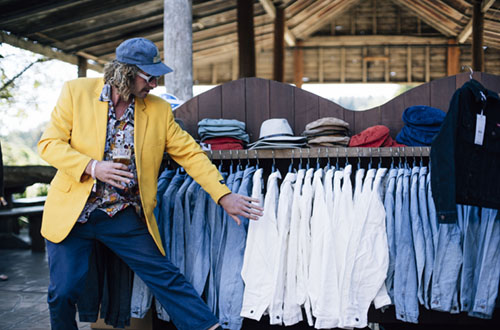 Read Post >
Instagram @WranglerAustrailia