We teamed up with the guys from Ocean Alley to launch our latest fits in style. The Sauce captured the crew as they got busy jamming + partying it up in an deserted pool, while Dane Singleton and Jamie Krups snapped some epic stills – all before the bull dozer came knocking! Safe to say good times were had and the Wrangler threads stood the test. Loads of new season denim has just arrived, get yourself sorted and be sure to check out the latest single from the boys – Overgrown.
Ocean Alley are a Sydney 6-Piece who's unique brand of psych-rock has been entrancing crowds all over Europe, Australia and New Zealand since 2013. Whether being blown away in the mosh at one of their live shows or listening through the speakers in the comfort your own home Ocean Alley make music that will satisfy you whatever mood you're in. OA show their impressive musical range throughout their discography including heavier mosh songs like Space Goat (In Purple EP) and also syncopated jazzy influences such as in Hold On (Lost Tropics LP), as well as the reggae inspired track Yellow Mellow (Yellow Mellow EP) or Pretty Little Devil (Lost Tropics LP) which they've showcased for us on this video.
We asked them to showcase a song for us: "We chose pretty little devil off our last album Lost Tropics, it's a playful song about an ex-girlfriend of Nic's who got a little bit over-attached after their relationship ended. She'd be waiting for us where we went to check the surf after work and she'd find all these random reasons to show up at his house." We were humming the song all week after we finished the shoot, it's a catchy one!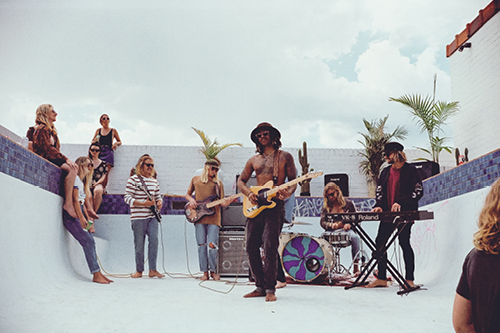 Wrangler Blog
At Wrangler our motto has been the same since the beginning. It's all about the jeans. Designed locally in Australia for free-spirited individuals, who live by an underlying sense of adventure and freedom.
Contributors

We at Wrangler Australia are a small and dedicated team who absolutely love denim. Contributors include our designers, marketing team and our collaborating friends.
Read posts >
Post of the Month
The Wrangler X fallen BROKEN street exchange party took place last Saturday from 11:11 as a pre Splendour shindig at one of the last great country pubs - the Billinudgel Hotel.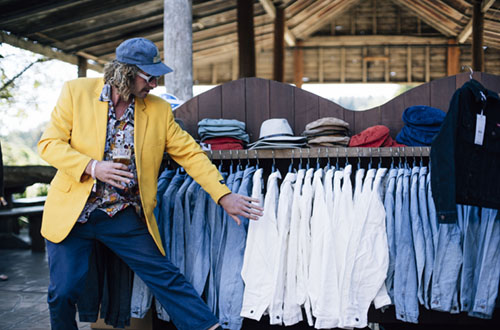 Read Post >
Instagram @WranglerAustrailia