We were lucky enough to embard on the unique adventure that was The Secret Garden Festival from feb 24-26th where we hosted our very first Wrangler Pub that was without a doubt the heaving hub of the festival. We closed off the weekend with our Wrangler Exchange program which saw festival goers tread through the mud bright & early to come and make their denim donations, all of which are being donated to Launch Housing. Thanks so much to all that made it such an epic time & a festival we will never forget!
---
Wrangler Blog
At Wrangler our motto has been the same since the beginning. It's all about the jeans. Designed locally in Australia for free-spirited individuals, who live by an underlying sense of adventure and freedom.
Contributors

We at Wrangler Australia are a small and dedicated team who absolutely love denim. Contributors include our designers, marketing team and our collaborating friends.
Read posts >
Post of the Month
The Wrangler X fallen BROKEN street exchange party took place last Saturday from 11:11 as a pre Splendour shindig at one of the last great country pubs - the Billinudgel Hotel.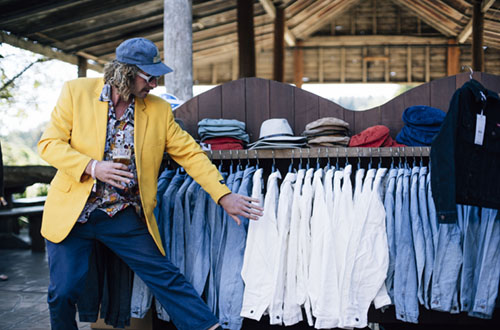 Read Post >
Instagram @WranglerAustrailia