Our young couple leans forward into their next crazy venture beneath the open sky. The road is calling and the real world shrinks to nothing in the rearview.
All that exists is two lanes, and the fire of passion; it's wick wet and ready to ignite. FREEDOM.
View the Summer 2016 campaign gallery


Featuring @jaiostevens and @brittanyodell
Directed & stills: @lagoon_collective @tim_swallow_photo
Video: @blacky_promised_land
Stylist: @samara_wilson
HMU: @pheobefever
Wrangler Blog
At Wrangler our motto has been the same since the beginning. It's all about the jeans. Designed locally in Australia for free-spirited individuals, who live by an underlying sense of adventure and freedom.
Contributors

We at Wrangler Australia are a small and dedicated team who absolutely love denim. Contributors include our designers, marketing team and our collaborating friends.
Read posts >
Post of the Month
The Wrangler X fallen BROKEN street exchange party took place last Saturday from 11:11 as a pre Splendour shindig at one of the last great country pubs - the Billinudgel Hotel.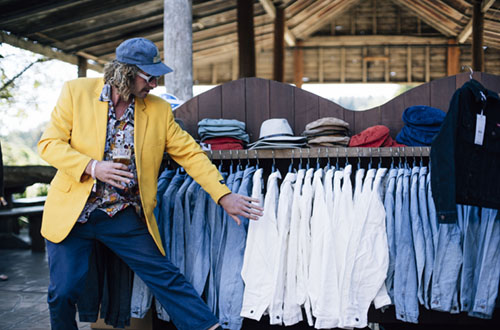 Read Post >
Instagram @WranglerAustrailia