Tigertown is formed by partners Charlie and Chris with young siblings Elodie, Kurt and Alexi. Sydney locals, Tigertown have been touring the world making a name for themselves in the U.S. and most recently toured with Troye Sivan in New Zealand. We sat down with the Triple J regulars to discuss all things denim, fashion and music.
How did Tigertown start?
Chris: Charlie & I were both originally part of different bands. Tigertown kinda started when me and Charlie started dating, were getting sick of what we doing with the other bands and it just seemed right to do it together.
---
What's it like working as a couple?
Chris: Its great! My brother and sister are also in the band too, so it's nice. We've all been in bands before, working with family is good because so many decisions in a band is made through arguing.. so we have a lot of practice haha!
Who influences your style?
Charlie: Michael Jackson!
Chris: He is just a big inspiration creatively in general for us.
Charlie: Also love all those big pop acts, Prince, Michael, glam rock and Bowie.
How do you think music influences fashion?
Charlie: When someone reaches superstar status, there is no rules for them and it puts people in position where they can do anything they want and influence others.
Chris: I think as well if someone wants to create something that sounds good, you also want to have a vision of how it will look.
Fashion is a reflection of our art.
View their official video for their latest EP "Lonely Cities"
https://www.youtube.com/user/tigertownband
Wrangler Blog
At Wrangler our motto has been the same since the beginning. It's all about the jeans. Designed locally in Australia for free-spirited individuals, who live by an underlying sense of adventure and freedom.
Contributors

We at Wrangler Australia are a small and dedicated team who absolutely love denim. Contributors include our designers, marketing team and our collaborating friends.
Read posts >
Post of the Month
The Wrangler X fallen BROKEN street exchange party took place last Saturday from 11:11 as a pre Splendour shindig at one of the last great country pubs - the Billinudgel Hotel.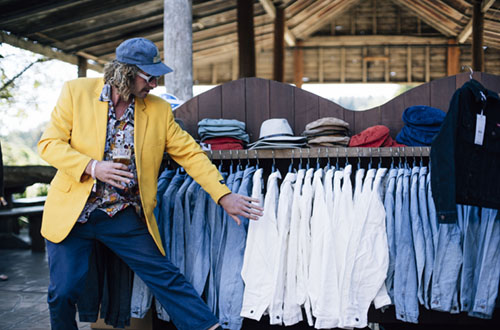 Read Post >
Instagram @WranglerAustrailia